Last winter we of course launched a black scarf. (see this blog of November 2018) I was of course super enthusiastic myself, but the responses from you were not there. I understand that now; I was just a little too early with this fun accessory. What am I supposed to think about it?
But ... that question will certainly be answered this summer: the scarf is fun for so many things and it immediately pimps your bag, your outfit, your ponytail but also your entire hairstyle! I was inspired by the French fashion house Hermes. They have the most beautiful silk scarves, with the most beautiful chic prints of horses, graceful curls, Paris and also in the most beautiful colors. The price: 400 € plus.
I wanted to come up with something that was more accessible and affordable. That it would be pure silk did not seem necessary to me. After a long search, I found a producer who could print customized designs on silk mix material in small numbers. And I think the result can be: TADAAA! And now only 1 click away from you!
During my last vacation in Mexico I brought the new PINK version and used it a lot as a hair band. Perfect for a bad hair day. Moreover, it also just looks very nice. And I tied it to my bag. Simply as an eye-catcher. If you think pink is too intense, then we also have it in black (with purple and turquoise). I recently went to Paris with my niece and we both knotted like a real Frenchwoman, the black scarf around our neck. Nice is not it? And now I am curious of course: is this something for you this summer?
Nice weekend all.
Love, Brechje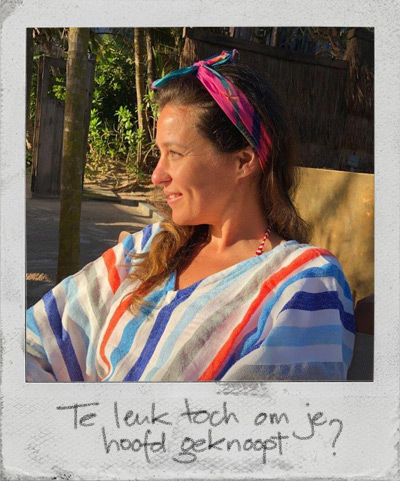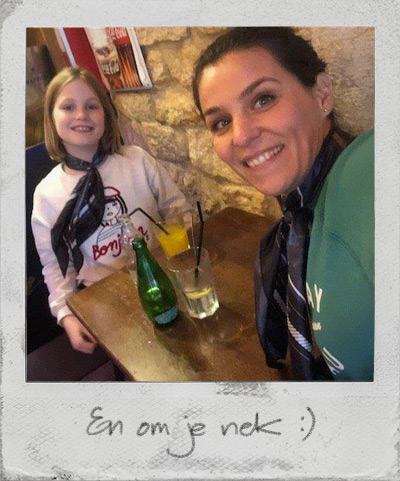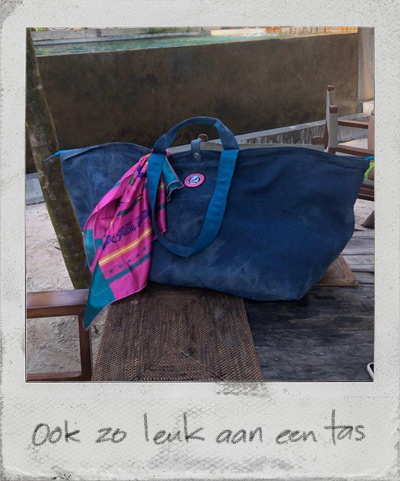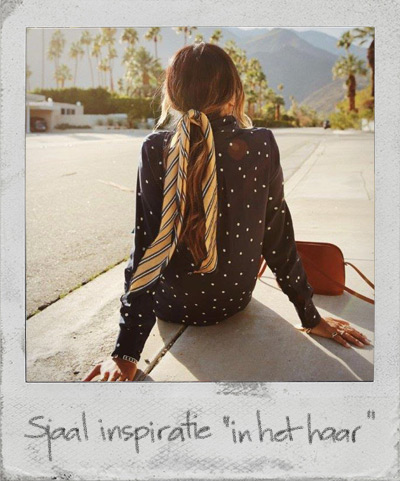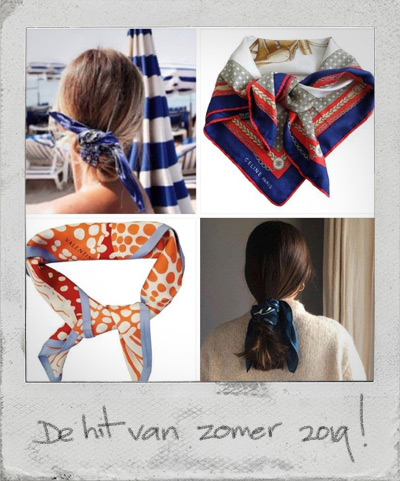 Comments